Our Practice
At Lefler Dental, we aim to change the way that people view dentist appointments. We want our patients to feel comfortable and at ease in our office and leave feeling great about their experience and their smile. Our practice was designed with your family in mind! Some of our staff also speak Spanish, so if you would prefer to speak Spanish with our team, we would be happy to accommodate you.
If there's anything else we can do to make your experiences better, please let us know!
Contact Us
Sit Back & Relax
In addition to providing excellent dental care, one of our top priorities is creating an atmosphere that helps our patients feel right at home. One of the ways that we do this is through our comfortable office amenities and sedation services. These include:
Private Treatment Rooms
Flat-screen TVs
Cozy Blankets
Nitrous Oxide
Oral Conscious Sedation
Modern Dental Technology
Our office utilizes a wide range of highly advanced dental tools.
Digital X-Rays

including 3D and panoramic X-rays, are frequently used in our office to capture high-quality images of patients' teeth and jaws. Detailed digital X-rays are essential for diagnosing and treating issues as well as creating treatment plans for services like implants and orthodontics.

Intraoral Cameras

are handheld devices that stream live video to a screen. They allow both the dentist and patient to get an up-close view of the patient's teeth and gums. Intraoral cameras can also take pictures, which can be added to the patient's file and used for future reference.

Isolite Isolation Systems

provide a comfortable place for patients to rest their jaws during long treatments. They also suction saliva and illuminate the inside of the patient's mouth, providing an optimal situation for the patient and dentist.
Soft-Tissue Laser Therapy

is an efficient and effective way to treat periodontal disease. Soft-tissue lasers are highly accurate, so they treat only the affected areas. No stitches are required, and patients can also look forward to faster recovery times in most cases.

Smile Preview Software

allows patients to see what their smiles can look like after receiving one or more cosmetic or restorative services. This provides our team with an opportunity to ensure that we are helping patients achieve their unique smile goals and make any necessary adjustments before the patient undergoes treatment.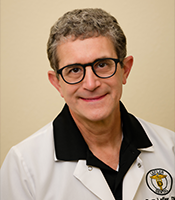 Meet Dr. Lefler
Dr. Thomas Lefler received his Doctorate of Dental Medicine from the University of South Carolina in 1983 and completed a one-year AEGD Residency in 1984, as well as a two-year Prosthodontic residency between 1989 and 1991. He has been delivering exceptional dental care for his patients since 1983.
Dr. Lefler served for 23 years in the Army Dental Corps, rising to the rank of Colonel. He served as a clinician, mentor, and Director of Residency Programs and continues to serve as a consultant to several training programs. He has lectured and presented clinics locally, nationally, and internationally.
Dr. Lefler is active in the Hot Springs Village and Hot Springs communities and is a member of Sacred Heart of Jesus Catholic Church. He is a former Eagle Scout and Scout Leader for the Boys Scouts of America. During his leisure time, Dr. Tom enjoys fishing and playing tennis and golf. He and his wife, Cynthia, have three children: Kelly, Amy, and Bill.
Organizational Affiliations
Diplomate, American Board of Prosthodontics since 1994
Fellow, American College of Prosthodontists
Member, American Academy of Fixed Prosthodontics
Member, American Academy of Restorative Dentistry
Fellow, American College of Dentists and International College of Dentists
Member, Pierre Fauchard Academy
Member, Arkansas State Dental Association and the American Dental Association
Contact Us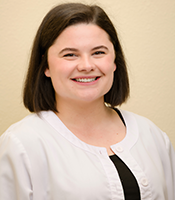 Meet Dr. Josie Goodman
Dr. Josie Goodman is from Provo, Utah. She earned both her Bachelor of Science and Doctorate of Dental Surgery from the University of Utah. When Dr. Goodman is not in the office, you can usually find her spending time with her husband, two cats, and five horses. She also thoroughly enjoys hiking and taking in the beautiful trees and scenery that Arkansas has to offer. Dr. Goodman is excited to be a part of the Lefler Dental team and looks forward to working with you and your family!